Fiestas in Spain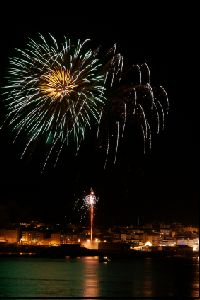 Theres nothing like the fiestas in Spain to experience Spanish culture at its finest!
Be it a village, town or city fiesta the unique nature of each makes it possible to enjoy a very distinct vacation in Spain just by choosing to visit during a fiesta.
Contrary to popular belief the Spanish fiesta is not just about drinking and running with bulls. In fact most Spaniards will gladly explain that it is the communal party atmosphere that makes a fiesta, not the spectacle itself!
Explore the little known and unique fiestas in Spain!
Segovias annual "Carrera del pavo" is something
unique in the world
and thats even before the stunning backdrop of a medieval city is taken into account! Don't worry though as this only involves one turkey and thats the prize! Find out who, how and why people compete for the honor of being the annual winner of the Carrera del pavo...
more >
The
worlds 2nd biggest Carnival
erupts throughout the last two weeks of February as Tenerife sees its biggest anuual fiesta!
Instead of simply taking the winter sun book a few days to appreciate what 100,000's of Canary islanders and Mainland Spaniards live for during the long winter months. Discover why...> >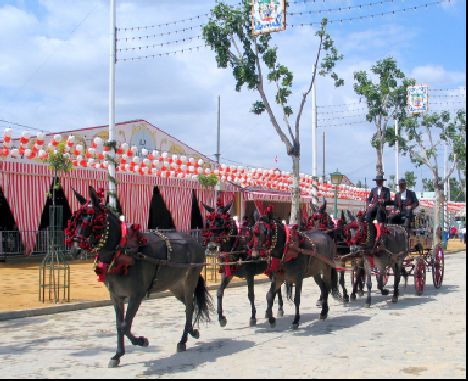 Ciutadella plays host to a
midsummers night party
with a difference!
Charging through the swaying crowds horseback riders attempt a series of trials to prove themselves in the same way their forefathers did in medieval times! Discover just what makes the 24th June in Menorca so special here
Known throughout Euope as a "party island" the traditional fiestas in Mallorca are little known by many outsiders.
Imagine enjoying a traditional Spanish Fiesta
in the middle of your Sun and Sand beach holiday? Certainly something very different to tell the neighbours all about when you return home!
Don't let the chance pass you by to enjoy an authentic Spanish fiesta on the island of Mallorca, all you need to know about Mallorcas Fiestas