Cheap hotels in Spain
Spain is a beautiful country to explore. Each Spanish city has its own distinctive architecture and personality – yet you can be sure to get the same top quality tapas in every city you visit, if you know where to look.
Summer time brings great weather and there's always loads to see for free. In Spain you can get away with having a sleep in the afternoon and you're free to party the night away. Just make sure you've booked a cheap hotel in Spain to collapse into in the early morning…
Madrid
After getting your bearings by people watching on La Gran Via get yourself to the Rastro Flea Market – you'll find over 3,500 stalls to keep you busy. If you've still got a few euros left head to Madrid's main square the Puerta del Sol. You'll find little trinket shops, big name brands and plenty of bars and restaurants serving tapas. If you're here for the nightlife be warned that the party doesn't get going until at least midnight and most locals won't be finished until early morning. So make sure you pack your dancing shoes and book into a cheap hotel in Madrid.
Barcelona
You've got a tough choice between the Baceloneta Beach, Montjuic Mountain, the Gothic Quarter and La Ramblas in Barcelona, so make sure you've pencilled in plenty of time here. It's a great city to visit if you're on a budget as thanks to Antonio Gaudi many buildings are as beautiful on the outside as they are in. You'll also have fun if you're got money to burn though, there's endless shopping down Passeig de Gracia and some great clubs around the Olympic Port. Barcelona cheap hotels are plentiful and necessary if you want to rest your weary body. Spend the next day soaking up the sun in Park Guell and you'll be rewarded with incredible views over the city and more of Gaudi's artistic flair!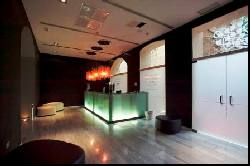 Seville
Seville is definitely a city best explored on foot, although if you do fancy a rest there's usually a horse and cart around to get you to your destination. The street life is buzzing here – locals sit around soaking up the city atmosphere and indulging in tapas at the many bars lining the streets. Visit during the Feria in the spring and you can party with the Sevillians in traditional dress and enjoy the traditional fare. Make sure you don't miss ogling the Parque de Maria Luisa and the Plaza de Espana – you also need to check out the Seville Cathedral. Walk through and climb up the Giralda Tower for the best views of the city and make sure you book into one of our cheap hotels in Seville for the best sleep.
Valencia
It's all about the notorious nightlife here, but you'll needone of our cheap Valencia hotels too. Head to Mogambo if you like electro and minimal, Piccadilly Downtown Club if you're into fancy dress and Café Glace if you just want to party all day long. For some culture head to the Fine Arts Museum or the incredible City of Arts and Sciences – you'll find it at the end of the 5.5 mile-long Jardins del Turia. Make sure you save some time to hang out in the Plaza de la Virgin too, the buildings, and the gelato, are amazing.
Granada
Top of your list of things to do in Granada should be the Alhambra. The grand Moorish fortress narrowly missed out on being crowned one of the New Seven Wonders of the World. You can also indulge in a soak in the hammam here too. Check out the caves of Nerja on the south coast and enjoy a tea and shisha at a tea shop. The close proximity to Morrocco means the area has been greatly influenced by the African country and you can see the Moorish impact in all the architecture. Check into one of the cheap Granada hotels to save money, so you can spend more on wine and delicious tapas while you're there!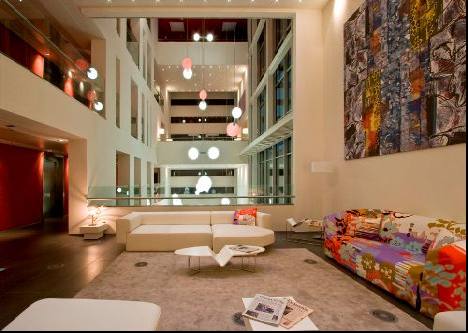 Check out the city guides that accompany cheap hotels in Spain...>