Menorca Spain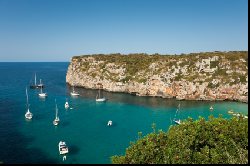 Menorca Spain provides the visitor with confirmation that there are locations in Spain that have not been overly exploited and instead retain all the natural charm and crystal clear waters that made Spain Europes favourite holiday hotspot!
An abundance of small coves with white sand beaches and waters teaming with marine life can be found at the end of winding, stone walled country lanes and all protected under the "Biodiversity reserve" laws leave visitors to Menorca enchanted year after year!
But the island is not just about "natural" beaches and waters, over a thousand distinct archaelogical sites from early man are packed into narrow 50km width between Mahon and Ciutadella. Thats before one even starts to explore the historical and cultural attractions in Menorca from occupations as diverse as the phonecians and Moors through to the French and British of the 18th and 19th centuries!
Great for / bad for:
Inside Spain Menorca is known as being the most tranquil of the Balearic islands. As such it is a
great place for:
Families
Babies and young children
Cultural tourism
Historical tourism
Watersports
Sailing
Diving / Sub aqua
Fishing (in permitted areas)
Couples / romantic breaks
As one can imagine by looking at the "great fors" Menorca Spain is
not suitable for:
Partygoers
Nightlife
Adventure holidays
Stag / Hen weekends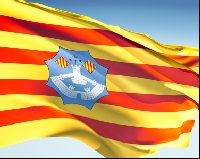 Menorca travel - in detail!
Interested in Menorca Spain? Then you'll appreciate that trying to sum up Menorca in one page is something akin to King Canute trying to hold back the tide, namely impossible! The following guides do however explain all you need to know about the natural attraction of Menorca, the transport infrastructure, practical travel information and esxtensive articles on how to get the most out of any visit to this beautiful mediteranean island!
Discover Menorca at your leisure!
Menorca attractions
The TOP TEN attractions in Menorca not to be missed during your stay! Find out why Menorca attractions...>

Practical travel information
Guide to the transport infrastructure of the Island from the airport at Mahon to the public bus network and private transport companies.

Menorcas Beaches
Extensive photographic guides and reviews of the various beaches and coves not to be missed during your visit! Menorca Beaches...>

Crafts and Shopping
Those specialities (and oddities) that have made Menorca famous beyond its picture postcard coastline! Menorca Shopping...>

Unique Menorca
Our take on what Menorca offers that is Unique and makes the island special.

Menorca Zoo
A "good, bad and ugly" review of the Zoo in Menorca and how to visit. Menorca Zoo...>

Ciutadella
A visitor guide to the second largest and one of the oldest towns in Menorca. Ciutadella...>

Fornells
An idyllic fishing village turned watersports center without having lost any of its natural charm! Offers the best seafood on the island. Fornells...>

Mao / Mahon
A visitor guide to the Capital of Menorca Spain and a popular stop for cruise ships in the mediteranean.
Not convinced? Try Unique places in Spain for diverse alternatives to Menorca Spain!...>