Spanish airlines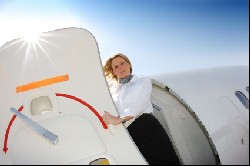 Spanish Airlines
Our guide to Spanish airlines is designed to permit the visitor to Spain to sit back and enjoy their vacation or trip to Spain safe in the knowledge that the
airlines in Spain are both safe and comfortable!
Read up on which airlines operate where and how to go about reserving internal flights in Spain as well as getting to Spain.
In modern day aviation even if you've booked your ticket with American Airlines or British airways you can find yourself later flying with Air Nostrum on a codeshare flight!
General outline:
Spanish airlines are audited and
regulated to the same standards
as any other European or North American airline and as such their safety record is just as good as the aviation industry in any other developed country. One can fly domstically in Spain safe in the knowledge that your aircraft is just as good as any back home.
Spanish airports enjoy similar high quality standards to their airlines and considering the importance of tourism in Spain significant investment has been made in Spanish airports over the last few years. oth Madrid and Barcelona airports have had recent expansions with new runways and terminals giving passengers an experience far better than most European airports.
For more detailed travel information on each Spanish airport check out the section on "Spanish airports"
Principal airlines in Spain
When travelling its always worrying to start booking flights with airlines you've never heard of and theres always the fear that you'll suffer long delays or poor service. Well in Spain at least "you get what you pay for".
If you choose to "pay pittance" and travel with a Spanish low cost airline then expect to pay additional fees for everything from "checking in" to taking a suitcase on board. On the flip side of the coin the Spanish national airline, Iberia, will allow you to make connecting flights accross its large network.
Whichever way you choose to go flights in Spain are generally:
On time
Less than an hour (except flights to the Canary islands)
Relatively inexpensive
Bookable on line
The principal airlines in Spain can be roughly divided into three clases:
Spanish Legacy airlines offering network flights - Iberia and Air Europa (Similar to Delta or Lufthansa)
Spanish Regional airlines - Air Nostrum, Binter Canarias and Islas airways
Further details on each individual Spanish airline can be found on their respective page including their routes and contact details.
Unique Spain strongly recommends that the visitor to Spain check various options / airlines for their Spanish domestic travel needs as whilst on a longer trip the comfort factor offered by Legacy airlines is appreciated on short flights it is not necessary and, in our opinion, an added expense for the traveller which could be better spent on an activity or experience that is Uniquely Spanish!
Flight options USA to Spain
With no vested interest, we don't sell tickets, Unique Spain is able to provide an honest guide to finding:
The cheapest fares
How to make domestic connections
Using the low Cost carriers
Alternative routes
We even explain
how to combine Spain as part of a European trip!
Flights USA to Spain...>
Return from Spanish Airlines to Unique Spain