Flights USA to Spain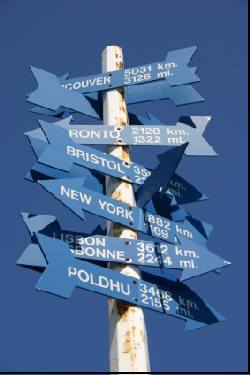 Finding flights USA to Spain is a proverbial nightmare!
Yes, there is the option of one of those "fare comparison" websites but not oneof the big household names actually includes every airline flying between the two countries!
So what can you do to get the fares, schedules and connections you want? Read on as we explainhow to find the flights you actually want...!
Who flies where?
You have a very clear picture of:
Where you want to go
What dates
What airlines you like and the ones you dislike
What you don't know are the
additional options available
so lets clear that up now:
Be it an Airline, "an integrator" (thats the fancy name for the price comparison sites) or a travel agent each sells only what pays the most commision!
Here at Unique Spain we don't have that restriction, basically because we are not trying to sell you a flight, so we areable to explain who flies to where and prepare you to exercise your choice of flights USA to Spain with all the options on the table!
The Airline Alliances are the mega groups of airlines that co-operate to move you around their member airlines to get you to your destination. For direct flights USA to Spain the main players are
Oneworld - American Airlines, Continental, British Airways & Iberia in Spain
Skyteam - Delta, Northwest, Air France, KLM, and Air Europa in Spain
Star Alliance - United, Lufthansa and Spanair in Spain
Whilst sometimes also part of the alliances, the following airlines and the independent airlines here will get you to Spain either via an intermediate point or via a partner airline:
Alitalia (Italy)
Swiss
Air Canada
Aer Lingus (Ireland)
TAP Portuguese airlines
Now that you are totally bewilldered by the options lets start making sense of the flights between Spain and the USA!
How to choose the flights?
This depends on what you prioritise! The following explains the best way to find flights USA Spain according this criteria:
Cheapest ticket
Destination in Spain
Combination within a "trip to Europe"
Cheapest ticket possible
If cost is your only concern then the best that you can do is to go the website of each of the airlines listed in turn, put in yourdates and origin and destination and find the cheapest ticket possible. For the alliances you will need to visit each airlines individual website as they will give you slightly different prices due to the effects of airport taxes in each country. An evening in front of the computer with guarantee you the cheapest flights USA to Spain possible!
Destination in Spain
Iberia airlines, and through their regional (Air Nostrum) and low cost partner (Vueling), offer the greatest number of Domestic destinations within Spain, the Spanish territories in North Africa and the Island chains. Flying from the USA to Spain you will have to transfer in Madrid or Barcelona to the domestic flight.
If travelling with AA, BA or Iberia itself then these domestic flights are offered at a heavy discount when purchasing an international flight with one of these carriers.
If however your transatlantic flight is with another carrier, for example Delta or United then the domestic flight connection will still be offered on Iberia but at a far higher price.
Spanair and Air Europa also have a network of Spanish domestic flights and these cover all the major destinations in Spain however the network is around half the size of the one Iberia maintains. If you book the transatlantic portion with Delta then in its probable you'll find yourself on an Air Europa domestic flight and the same is true of United and Spanair.
A final option is to book seperately the domestic portion of your flying with one of the low cost carriers (Ryanair, Easyjet or Vueling) however any missed connection would be wholly at your expense. Also note that you would have to reclaim baggage, enter the country, re check your luggage and then pass security again. A process that can add a considerable amount of time to your trip.
If you are thinking of flying "low cost" then Unique Spain advises you to consider a one night stop in your arival city, Madrid or Barcelona, to lessen the risk of missing your flight due to a late arrival of the inbound service.
Combination
If your visit to Spain is only part of a wider trip through Europe then it makes sense to consider your start and finish points. In the airline industry Triangular routings egNew York - Madrid - London - New York are generally far more expensive than return pairs eg New York - Madrid - London - Madrid - New York.
It is also true that a city that enjoys multiple daily flights from competing airlines also offers cheaper fares than a route served exclusively by one airline. A rough rule of thumb is that you should book the long haul part of the flying to the biggest city pair (most competition) then the Intra European part.
To aid you the tables below show cities with the greatest to least competition, with Madrid in the middle.
If a city appears higher than Madrid in the list your flights should be to and from that city with intra European connections to Madrid and if the city appear lower down the list then your flight should be direct to Madrid and the intra European part being return from Madrid:
European USA city pairs Competition
Greater competition than Madrid - Lower fares - Amsterdam, Frankfurt, London, Munich, Paris & Zurich
Lower competition than Madrid - Higher fares Budapest, Brussels, Copenhagen, Stockholm, Vienna
Flights USA to Spain understood? Check out the Spanish airlines guide...>