Tenerife general Information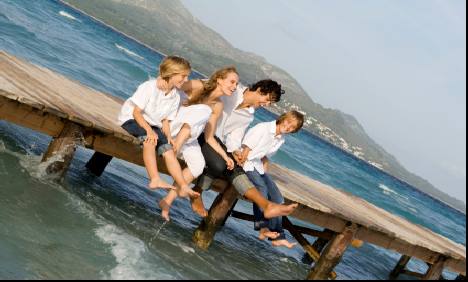 Tenerife is the largest and most densely populated of the canary articles, with 910,000 permanent inhabitants and five million visitors each year. Ideal for groups of friends, couples and families the island has a hoard of activities to enjoy, easily enough to keep you occupied for a couple of weeks, meaning a trip to Tenerife is so much more than a standard beach holiday. Of course if a beach holiday is what you want then that's fine too, as you can relax in the sun on the clean white sand beaches or in the crystal clear sea.
Dolphin watching is one of the most popular attractions for those visiting the islands, with the chance to get really close to these beautiful and intelligent marine creatures. Tour operators offer dolphin spotting trips for around £40-£50, with discounts available for larger groups and families.
The Las Aguilas Jungle Park is great for families and is home to over 500 animals, suspension bridges, display shows and activities perfect for keeping your young ones entertained. You can expect to see orangutangs, lions, jaguars, chimps, hippos, crocodiles, birds of prey, tropical birds and a whole host of jungle plants and flowers.
Submarine Trips are available if you wish to see the marine life up close without diving down with scuba gear on or strapping on a mask and snorkel. What was once reserved for the military and expensive research vessels can now be experienced by the whole family as you go beneath the waves to see the underwater world as you've never seen it before. Well worth the money and an experience you'll never forget. After all, how many people can say they've been for a ride in a submarine? And if you're a Beatles fan then look no further, the submarine is yellow!
If you want to see some of the island's history then the medieval castle is the place to be. Throughout the summer the castle is host to a flurry of activity, where you can see jousting, sword fights and much more.
But to experience the real Tenerife you need to head North away from the busier tourist areas. There you'll find lovely unspoilt towns with traditional restaurants and quiet, cobbled backstreets. There are hotels and villas to rent in the quieter areas of Tenerife and companies like Thomas Cook offer a whole range of different accommodation if you wish to stay somewhere away from the hustle and bustle of the tourist resorts and the locals are accommodating and friendly.

Tenerife generally not your thing? Try the calmer Menorca...>