Travel Insurance Spain
What to look for in a travel insurance policy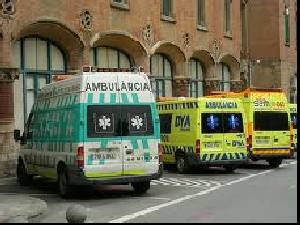 When preparing for your next trip abroad, travel insurance Spain should be a top priority - but how do you know which is the best policy for you?
Travel insurance tends to vary based on a number of factors, including age, pre-existing medical conditions, length and type of holiday and the activities you have scheduled on your itinerary.
Tailor made policies often mean you can pay less, while being covered for exactly what your holiday requires.
If you have any niggling ailments or old injuries that you are worried could cause problems during the trip, it is vital that you seek out insurance that will cover pre-existing medical conditions. This will give you peace of mind, and ensure that, should something go wrong, you can get back to enjoying your trip as soon as possible. Cover for medical emergencies and repatriation should be standard, as in the event of an urgent health situation, the last thing you want is to be worried about how to pay!
It is also a good idea to seek out travel insurance that will give you 24/7 access to English speaking experts. While being ill is never fun at the best of times, trying to seek medical attention in a foreign country can be stressful - particularly if there is a language barrier. A policy that guarantees constant access to English speaking medical experts means that you can get the support and guidance you need then and there, and can get on with having a good time as soon as possible.
For travellers who find it impossible to pack light and are taking computing devices and designer clothes with them, personal belongings and baggage cover is a must.
Being a victim of theft abroad is a nightmare, as you often have a large amount of currency, your passport, phone, camera and other important items in the same bag. Make sure you report any theft as soon as possible to the authorities!
Ensuring you are covered for such instances gives you one less thing to worry about should your things be stolen, as you can sort out the situation safe in the knowledge you won't be left out of pocket.
Furthermore, if you are heading off on an adventure holiday, insurers will often offer cover for specific activities. Similarly, if the purpose of your trip is a wedding or golfing adventure, there are specific policies for these types of getaway, as well as others.