Zaragoza Spain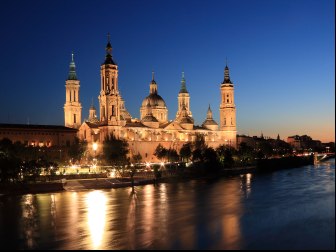 Overlooked by many tourists, Zaragoza Spain is an ideal city in which to experience what Northern Spanish culture is all about.
Ever since Roman times it has been an important staging post between the cities of Barcelona and Toledo, and then later Madrid when Spains capital changed.
Zaragoza, however, has long been more than just a staging post as the navigable Rio Ebro (River Ebro) aided the Aragon empire to become one of the most important, ergo richest, in pre unified Spain.
Modern day Zaragoza offers visitors a unique Aragon experience at an eminently reasonable cost, due to the fact that the large tourism companies have yet to exploit the city to its full potential. In reality there are more than a weeks worth of attractions to see and activities to enjoy in and around the city. One could quite easily spend an entire holiday in Zaragoza without needing to visit other parts of Spain!
Attractions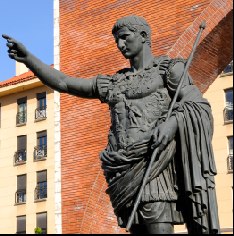 Three timeframes have left their mark on the city of Zaragoza throughout history and the as such there are wealth of historical buildings and ruins to explore. Including some unique Roman engineering!
Catholic attractions... >
Other attractions...>
Culture
Being the capital of the region, and historically kingdom, of Aragon one can enjoy some of the best examples of Aragonese culture in Zaragoza. Explore the guides below to discover the true culture of Zaragoza Spain as only natives can explain it!
Popular culture
Gastronomy
Sport
Excursions from Zaragoza
Recomendations from Unique Spain for Zaragoza day trips to unique sites in easy reach whilst staying in the city itself:.
Belchite - A perfectly preserved Spanish village forcibly abandoned during the Spanish civil war
Rio Ebro - Explore rural Aragon from the banks of the river Ebro
Monasterio de Piedra - "The stone monestary" and its unique nature reserve
Unique Spain actively enourages you to leave feedback and ideas about Zaragoza Spain. Find out how you can do so ...>
Transport in Zaragoza
Travel in Zaragoza is made easy by a recently modernised transport system put in place for the 2008 world Expo. Discover how the tourist to Zaragoza can take advantage of these modernizations:
To and From Zaragoza
Travel guides for travelling to and from Zaragoza from popular destinations in Spain. To and From:
Local destinations:
Return from Zaragoza Spain to Unique Spain